Meet the Professionals in
Gearing and Machining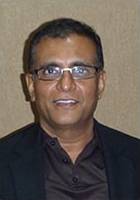 Nick developed a passion for manufacturing early on while working at Arrow Gear Co. He knew then that "Gears" would always be a part of his life; however, it wouldn't be until later that this passion for Gears would be fully realized. Nick left Arrow Gears when he was thirty-one to become an entrepreneur and succeeded in the formation of many businesses in Illinois and Texas. Twenty years and several successful ventures later, he was ready to return to his roots and founded Rave Gears.
Melissa Bauer
Quality Manager
Coming from a background as a Quality Engineer and Supervisor at Northstar Aerospace, Melissa joined Rave Gears in 2012. Inspired by her father, a machine tool and die maker, Melissa developed her interest in precision manufacturing early on. She began her career as a machine tool operator and worked her way into Aerospace. After 20+ years in machining and production with positions held at Reeder & Kline Machine CO and Northstar Aerospace, she was found her true calling in Quality.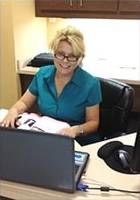 Mr. Patel brings an extensive background in engineering and plant management from small and large company environment with a strong emphasis on Business Development and Profitable Growth, Technical Sales, Capital Investment, Plant Expansion, Aerospace Manufacturing, and Engineering. Experienced in manufacturing engineering, gear engineering, helicopter, and fixed-wing gearbox assemblies and testing, heat treating, lean manufacturing, operations management, engineering management, and EHS.
He acquired a majority of invaluable experience working for reputable industry leaders in the aerospace gear Industry like Purdy Corporation, Timken Aerospace Transmissions, IGW/IGC- division of Argo Tech, Eastern Gear, and Elecon Engineering.
Mr. Patel's successful career started from engineering internship at Elecon Engineering to VP and Plant Manager, General Manager level senior leadership positions at Purdy Corporation/Timken, including the current position of Chief Operating Officer at Rave Gears.
Education: M.S. Management, Rensselaer, Hartford, CT (Dec. 2011)
B.S.M.E, BVM Engineering College, SP University, India. (June 1982)
Personal: Married, Two daughters
Immigration Status: US Citizen
Thomas Alaniva
Vice President of Operations
*Over 27 years of experience in the aerospace industry, Manufacturing and engineering gears.
*Over 21 years at Honeywell Aerospace (engines division) Phoenix, Arizona.
*Over 6 years at Bell Helicopter Drive system center (transmission plant) Grand Prairie, Texas.
*Specializing in designing and implementing State of the art "closed-loop digital topography process" for manufacturing and inspecting Spiral bevel gears.
*Established a robust, cost-effective process for "deep grinding" bevel gears (From solid) prior to heat treat that significantly reduces variation and improves overall Quality.
*Certified Six Sigma Greenbelt.
*Expert in Lean manufacturing techniques